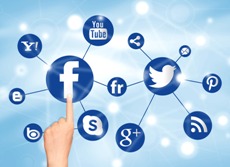 Social media marketing gets a lot of attention in the business world. With Facebook expanding to over a billion users and Pinterest traffic growing and growing it is easy to believe that all marketing is online these days. This is just not true.
When thinking about other forms of marketing to promote a business, it's a good idea to consider what type of marketing suits the business best. Where are the potential customers hanging out? What do they read? What do they look at? Where do their interests lie? Position the business in the right locations and it doesn't have to be too expensive once one gets creative.
Here are some ideas on how to use forms of marketing other than social media to promote a business:

Billboard Advertising
Advertising via an existing network of billboards doesn't have to be as expensive as one would think. It is often possible to advertise on a single billboard in a location that is ideal to pick up local people going to work and coming home from work later on.
Traffic patterns and other considerations can be used to better target the billboards to select and the type of advertising that will be most effective for the local audience.